I keep hearing people talk about scalable technology but what do they really mean and what impact could it have on your business?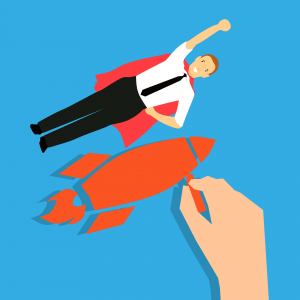 When we talk about scalable technology, we are really referring to the extent that a system, network, or process is capable of coping with increasing volumes of work – or whether it can be easily expanded to accommodate those increasing volumes.
In theory it should be simple.  But with so many technologies out there, all promising to deliver efficiency savings, or bring you up to date with the latest happenings and technological advances, it can actually be a lot more difficult than it might first appear.
How do you implement Scalable Technology?
There are many considerations when you are looking to implement new technology, whatever form that may take, and you are keen to ensure it is scalable.  Here are a few questions that might give you food for thought if you are about to disrupt your business.
What is your overall aim?
Take a step back and revisit your original business and growth plan.  How does the technology you are considering implementing fit in with that? What do you hope to achieve?  It sounds obvious but there is no point in investing in, for example, a new all singing & dancing payroll and accounts system that is designed to cope with up to 10 employees if you are planning on having 20 within 2 years (even if you only have 2 now).
How will any single change/upgrade affect people?
Before you implement any new technology, plan in your mind (or on a piece of paper) how it fits with all your existing processes and workflows, and the impact it will have on them. Consider the impact it may have on employees, users, customers.  Say, for example, you introduce an automated process that means Jane in production can produce twice as many Whizzbits in an hour than she used to – what does that mean for Jay in packing? And how will he feel if he can't keep up?
Last time I looked, a company's most valuable asset was still considered to be its employees. Introducing change is often a challenge and handled the right way is almost always a pleasure.  Just remember to answer the WIIFM (What's In It For Me?) for each of your users.
How will any single change/upgrade affect everything else?
Where new technology is introduced into a work flow, what will the impact be at either end?  Will your existing technology integrate with the new and what will that mean?  If your existing servers and networks don't have the capacity to cope with the new technology, you may get frustrated as well as not being able to maximise the true benefit.
And It might be great to improve sales but not if your customer response times can't keep up and you start to lose some of your reputation.
Are you introducing technology for technology's sake?
Have you been caught up in the latest fad? Everybody on the block is talking about some new gadget or way of doing things and maybe you're starting to worry that you may be perceived as being 'behind the times'.  Perhaps engage in a cost/benefit analysis to assess whether this will really benefit your business in the way youwant and need it to.  What might you lose if you go ahead?
Do you already have the capability you need?
You may be pleasantly surprised to discover that you already have scalable technology and that all you need is a little expertise to help unlock that existing capacity.  It may be that some of the processes you still handle manually can be automated with very little effort, freeing up people and capacity to handle new business without detracting from your existing customers and clients, for example.
As our businesses grow and the way we work changes, it is all too easy to get caught up in the feeling that we need to implement every technology possible.  I bet though, if you think back over your life you can remember at least one piece of technology that you bought into, used once or twice and is now sitting in a corner gathering dust.  Perhaps it didn't quite do what you wanted or hoped it would do? Or perhaps it just didn't make a big enough difference to your life to warrant the effort involved (I'm thinking the portable CD player that wouldn't skip tracks if I took it out running with me… Or Vista! – need I say more?).
Having said that, selecting the right scalable technology will provide you with a benefit that will just keep giving, and working with the right provider, who cares about your business, not just their own, will pay dividends.
If you are interested in finding out more and exploring technology solutions that would work for your company, Roar Software offers a Free Systems Survey.  You will be provided with a report encompassing the capabilities of your existing technology and making recommendations that will benefit you now and in the future.