Coronation Street on Mobile Apps
So, the boss "accidentally" watched Coronation Street last week and it's ruffled his feathers a bit. (Spoiler alert) Apparently, Street Cars is in trouble because it is losing all its customers to a rival firm that has a Mobile App.  Not to be outdone, Steve and Tim decide to look into getting a quote for their own App to be developed. £20,000.  "HOW MUCH!" They splutter.  Anyway, long story short, the girls are taking over the cab firm and they have spoken to the same developer who has now agreed to do it for £5,000 but it will be built by his trainee.
The boss predicts that this will end badly.  Very badly. Tracey will end up killing Steve and all sorts of other catastrophes will ensue.  This being Coronation Street, he's probably not far wrong.
The Reality of Mobile Apps
The real issue though, is that the storyline may have left the impression that £20,000 is an excessive amount for a taxi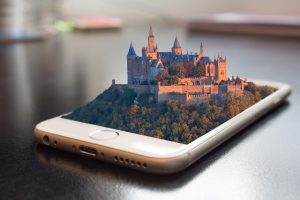 App.  Do you really think Uber spent less than that on their Mobile App?  I don't think so.  They probably spent a whole lot more and continue to invest more money in to the App in order to improve the customer experience and keep them using Uber.  I have seen estimates in the region of £90,000 to develop an App with most of the functionality that the Uber App provides.
The reality is that you can build a basic App for £5,000 and it will have a reasonable level of functionality and features.  Ask for something that has such things as geolocation and routing plus the ability to call or text the driver from the App (pretty essential for a taxi App) and you are going to see the costs start to rise.  We need to remember too, that because a Mobile App is downloaded to a specific device, it needs to be compatible with that device's operating system – queue two Apps in reality, Android and iOS.
Is a Mobile App what you really need?
As soon as people find out what I do for a living, they almost immediately as me how much it costs to develop an App.  In fact, if I had £1 for every time I'd been asked, I'd be well on my way to affording my own App that could answer the question for them.
There are many considerations when deciding whether you will really benefit from having an App built, whether you are an individual with a great idea for an App or a business looking to grow.
Individual:
Is there a gap in the market for my idea?
How can I monetise the Mobile App (advertising, charge per download)?
 Business
What do I want my App to achieve (e.g. brand awareness, driving sales etc)?
What ROI will I get and how?
Both
What is the motivation for people to download my App and to keep it on their device?

What functionality/features does my App need to have versus what I would like it to have?

What will the App do that a highly responsive, interactive web site/portal won't?
Next Step
Mobile Apps don't just happen overnight. Your first step in having an App developed is to sit down and discuss it with a developer you can trust and who has the right skills for the job. Any developer worth their salt won't be interested in pinching your idea but if you are worried about that, copyright it and consider asking them to sign a non-disclosure/non-compete agreement.
Data from Statista shows that an average of 6,140 mobile apps were released through the Google Play Store every day in the first quarter of 2018. Business of Apps predicts that there will be 352.9 billion mobile app downloads in 2021.  Will yours be one of them?
More next month on the differences between Mobile Apps and Highly responsive, interactive web portals.
Roar Software specialise in bespoke software development, including Mobile Apps and Interactive Web Portals.  For a no obligation discussion about your App idea, please call 07472 972 439 or email judy.marsh@roar-software.com.  And yes, we will happily sign a non-disclosure agreement.