I am always getting asked how much it would be to develop an App – and the answer is, it depends. The cost of developing a mobile App can vary greatly depending on the functionality you want your App to have; which platforms you want it to be compatible with; and whether you need it to integrate with other Apps or software.
The interesting thing is, that once you start to delve into these questions, it turns out that what most people are really looking for is an interactive web portal optimised for mobile devices (also known as a responsive web portal). So, what's the difference and how do you decide what's best for your business?
What is a Mobile App?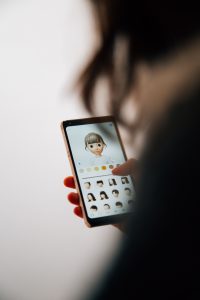 A Mobile App is downloaded to a specific device and will often store data locally (on the device). This means it is taking up memory and may slow your device down when it is open. You don't necessarily have to be connected to the internet or using up data in order to be able to use the App (although some functions of the App may require that – location services, for example). Data will be updated when there is a connection available.
What is an Interactive Web Portal?
Interactive web portals are delivered through browsers and require an internet connection. You can allow customers to access information or order goods & services. The web portal can be part of your existing web site or can be a stand-alone, and will often be able to offer most of the functionality of an App.
While Mobile Apps and an Interactive Web Portals can, on the surface, appear to be very similar offerings, there are some fundamental differences that you need to consider when deciding which is best for your business.
Development
Because a Mobile App is downloaded to a specific device, it needs to be compatible with that device. This essentially means having at least two versions of the App to cover the two most used operating systems – one for Android and one for iOS. Essentially, you are developing two Apps and the cost will reflect that. You could decide to only focus on one as Nick Herbert originally did when he developed the RespondASAP App (originally ReplyASAP) after getting frustrated when his son ignored his messages. The original App was released in 2017 and there still isn't an iOS version (although it is being worked on).
Developing an Interactive Web Portal is more akin to developing a web site except there is more back end functionality. This means that, in most cases, the development costs will be lower than for a Mobile App.
Accessibility
The RespondASAP App is proving to be very popular – amongst Android users. You only have to look at the Facebook page to see how many people want to use it and can't because the iOS version isn't ready yet. It is important to think about the intended user when developing your App to ensure that you get the widest reach possible. Will your target demographic be able to use it on the devices they are likely to own? In the case of Nick Herbert and RespondASAP, Nick's son actually had an iPhone so they weren't able to use the App themselves!
Interactive Web Portals can be accessed by virtually anyone, from virtually any device, at any time (as long as they have an internet connection) providing the widest reach possible. While optimised for mobile devices, the web portal is still accessible from desktop, providing the user with the greatest degree of flexibility.
Security
Both Mobile Apps and Interactive Web Portals can require users to supply log in credentials before being able to access the content. Both also have the capability of providing hierarchical log ins so that specific users can have access restricted.
Perhaps the biggest security risk for either is how the user chooses to connect to the internet. Use of public WiFi is inherently insecure but lots of people still use it.
Functionality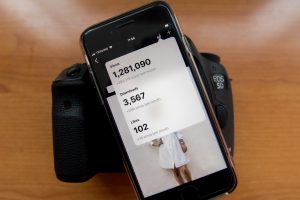 Both Mobile Apps and Interactive Web Portals can provide a broad range of functionality. The biggest difference is perhaps that the Web Portal requires an internet connection to access while the Mobile App is physically on the device being used. This means that that Mobile App can potentially be used off-line and then the data can be synced, uploaded, or updated when a connection becomes available. This is useful, for example, if you have a field-based team that may be working where coverage is poor. They can still complete forms or capture data that can then be sent back to the office when network coverage improves. If the App is for your customers, they will still be able to access static data such as opening times, stage times, parking, menus etc, etc but won't have "real time" data – such as how full the car park is!
Updates
Both Interactive Web Portals and Mobile Apps can be updated in near to real time and integrated to other systems to enable that to happen automatically. For example, availability when booking or buying something.
Updating the Mobile App itself (for new features) is different and requires the user to download the update, whereas the Web Portal will have any new features ready automatically.
Notifications
Mobile Apps allow in App notifications and Push notifications (the kind of thing you see in your news feed) that can both be very useful to business. Notifications on the Interactive Web Portal area available and the technology is catching up for push notifications: so while this function may be a little clunky for an interactive Web Portal at the moment, it is improving all the time.
Longevity
With technology at everyone's fingertips, we are living in an age of almost instant gratification. People want to be able to access the information they want, when they want it. Even if downloading your App is not an onerous task, you will need to provide motivation for the user to do it. In App offers are a common way of doing this. In a world where everyone seems to have an App for everything and mobile devices are becoming crowded, that motivation needs to continue. Once someone has deleted your App, how will you persuade them to download it again?
On the other hand, an Interactive Web Portal is always available, always up to date with the latest news and offers, and doesn't take up space on your device.
Use of device features
One of the great things about Mobile Apps is that they can make use of the features your device may have, such as a camera. iSwap Faces is just one example and it also links with Facebook and Twitter so you can upload your funny photo. While this is also possible with an Interactive Web Portal, it isn't as easy to do at the moment.
When you are deciding what would be the best way forward for your business, you should consider cost, functionality, purpose and motivation. Having a no-obligation consultation with a skilled software developer is a great starting point. A good developer will work with you to ensure that whatever you decide on is the right solution for your business, regardless of current trends.
Roar Software have developed Mobile Apps and Interactive Web Portals for a variety of companies and purposes. We are happy to discuss your requirements and help you to decide which is best for your business. Call 01942 871038 to arrange an appointment now.