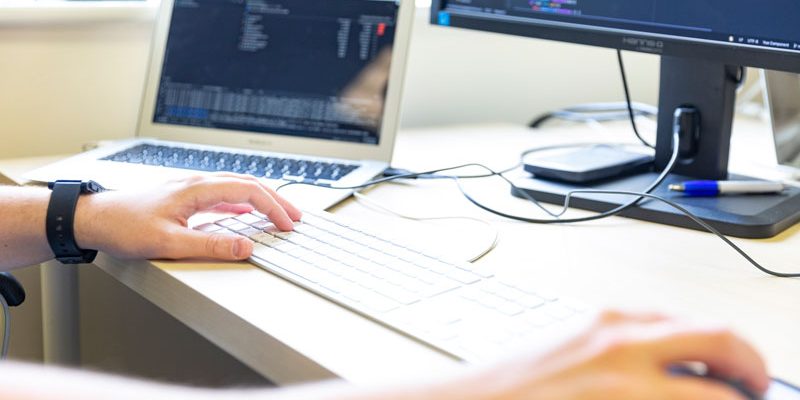 Digital Business Automation in Action.
Seamless Systems Integration and Development of Robust Software to improve efficiency, productivity and customer retention.
Daisy Group were formed in 2001 and are now the UK's largest independent digital provider of end-to-end business communications and managed service solutions. Daisy have over 60,000 direct customers, 1,700 partners and 3,700 employees operating from 30 locations nationwide and needed help with systems integration.
The Roar Software team of developers have provided technical consultancy to Daisy for over a decade, supporting them through a variety of digital business automations and systems integration challenges as Daisy have achieved huge growth.
Projects Roar Software have worked with Daisy on include:
Integrating billing, CRM, Direct Debit and accounting systems resulting in huge efficiency savings
Providing customer services with easy access to account financial history
Allowing customers direct access to invoices
Developing automated dunning systems and direct debit notification letters that integrate with external printing services
Providing the ability to brand all material appropriately for the different Daisy divisions from the same software platform
A workflow system for sales staff, including 'click to dial' using VOIP services, and easily accessible call recording
Design and implementation of the financial aspects of a Virtual Reseller 'bureau' platform
Digital Business Automation and Systems Integration – An Example
As part of the development of the automated dunning system we looked specifically at how direct debit cancellations were dealt with. Previously, if a direct debit was cancelled someone would have to manually pick up the information and communicate that to invoicing. Invoicing would then have to manually make several changes to the customer account on the invoicing system. Someone else would also have to communicate with customer services who would manually make several changes on the customer services system and try to make sure the printer was loaded with the correctly branded letterhead before sending a letter to the customer.
Roar built robust software that integrated all these systems and automated a number of processes. Now when a Direct Debit cancellation message comes into the Daisy system it is automatically picked up by the software developed by Roar. This software then pushes the event into the invoicing system and triggers it to do three things: change the payment type; add a charge to the account for non payment of direct debit; and change the bill to include a remittance slip for an alternative payment method. At the same time, the event is pushed into the CRM system where it automatically obtains the primary contact for the account, generating and sending both an email and a branded letter. The accounts system is automatically updated as well.
Under the previous system, there was the potential for 4 systems to all hold different information about the same customer and there were unavoidable delays between a direct debit being cancelled and all necessary actions being taken. The new system is zero touch ensuring that all departments have near real time information on customers. The scope for errors has been reduced drastically. The new system allows customer services to respond quickly to whatever caused the direct debit cancellation in the first place and aids customer retention.
This was just one part of a much larger programme of systems integration. The real strength of the Daisy projects Roar Software work on is that they are easily maintained by Daisy in-house and the platform can continue to be extended to suit growing company needs.
Roar Software developed strong working relationships with Daisy staff 'on the coal face' from the outset and have continued to develop and maintain those relationships across all departments.
At Roar, we understand that for any system to be successful, it must be easy to use. We strive to take an agile approach to software development and value user input as being crucial to success.